Staff list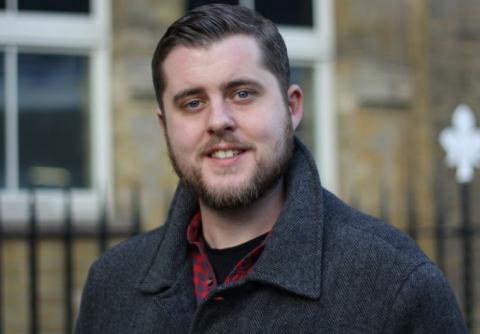 Cian Murphy
Co Managing Director
Cian is Co Managing Director of nfpResearch alongside Tim Harrison-Byrne. Cian and Tim are responsible for all aspects of nfpResearch's work. Cian oversees all of nfpResearch's bespoke research, helping charities frame, understand and resolve their research questions around brand, audiences, fundraising, communications, stakeholders and more.
Cian is an expert in quantitative research design and analysis and takes the lead on a range of client projects, from proposition and message testing, to audience research and attitudinal segmentation. He is also responsible for ensuring the quality of our research across the board.
Cian is a frequent speaker on a number of charity topics and has spoken at the International Fundraising Congress, The Wheel's Annual Conference, The Irish National Volunteer Management Conference, the Institute of Fundraising Scottish Conference and Trust Fundraising Conference, as well as multiple CharityComms events. He has also authored reports on a range of topics including charity brands and media spend, global fundraising and charity finance.
As well as working at nfpResearch, Cian has previously worked at the British Red Cross in the Fundraising Strategy department, and at the Charities Advisory Trust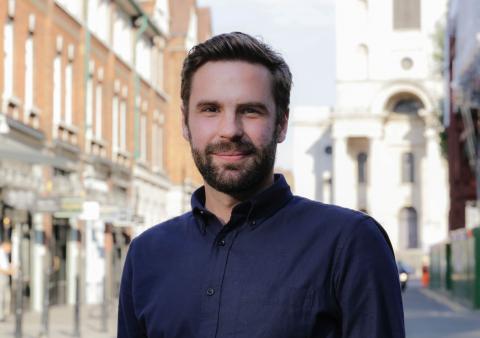 Tim Harrison-Byrne
Co Managing Director
Tim is Co Managing Director of nfpResearch alongside Cian Murphy. Tim and Cian are responsible for all aspects of nfpResearch's work. Tim oversees all of nfpResearch's trend research, helping charities engage more effectively with their public, political and key stakeholder audiences. Tim advises clients on how perceptions of their brand have changed over time, as well as what broader societal trends mean for charities.
Tim has delivered projects ranging from campaign and brand evaluations to stakeholder audits and strategy development. Tim leads on nfpResearch's tracking research with the general public, MPs, journalists and healthcare professionals, and regularly presents to various internal teams within charities.
Tim is a frequent speaker on a number of charity topics and has spoken at the International Fundraising Congress, The Wheel's Annual Conference, the Institute of Fundraising's National Fundraising Convention, UCL's Global Citizenship Programme and multiple CharityComms events. He has also authored reports on trust in charities and donors' perceptions on GDPR.
Before joining nfpResearch, Tim worked in corporate research for three years, and prior to that worked for an MP.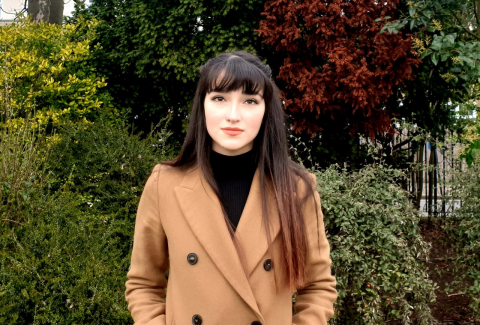 Alison Forero
Research and Administrative Officer
Alison joined nfpResearch in October 2020 as an Administrative Assistant, and made her way into research projects. She now holds the position of Research and Administrative Assistant. She has worked on projects with clients ranging from JDRF to Butterfly Conservation, in particular building and running quantitative surveys.

Before joining the team, Alison worked in customer service and technical support. She was born and raised in the Santander region of Colombia. She went to Australia when she was 18 to learn English and explore the culture. She now lives in the UK and is getting her IELTS English certification to continue her studies.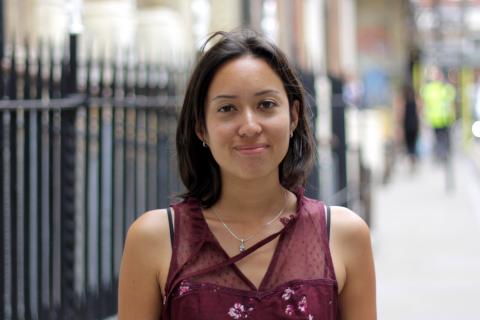 Anne-Sophie Liv
Data and Research Analyst
Anne-Sophie joined nfpResearch in May 2017. She currently leads on the Celtic Charity Awareness Monitor (CCAM) whilst also supporting research in the wider Public Audiences team including the Charity Awareness Monitor (CAM).
Before joining nfpResearch Anne-Sophie worked for three years in market research agencies focusing on brand and communication research, tracking and segmentation projects. She holds an MSc in Quantitative Marketing /Market Research from the IAE of Grenoble (France).
In her spare time, Anne-Sophie enjoys travelling and exploring new places, getting lost in translation, yoga, and occasionally fails at baking healthy cakes.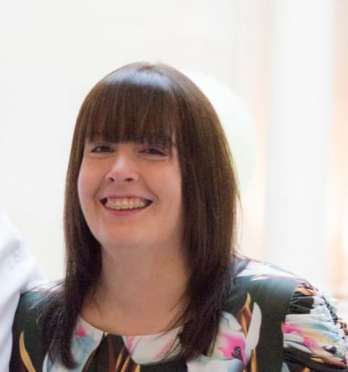 Berni White
Head of Finance and People
Berni first joined nfpResearch as an Admin and Finance Officer in July 2015, providing admin support to the Business Team as well as completing the company's book-keeping. As Head of Finance and People, she continues with her finance role, which now includes the company payroll, as well as working in the HR dept and acting as office manager.
She has a Professional Executive PA diploma from Pitman Training and a Level 2 Accounting qualification from AAT (Association of Accounting Technicians).
In her spare time, she is aiming to complete an AAT Level 3 Accounting qualification and is an avid theatre goer.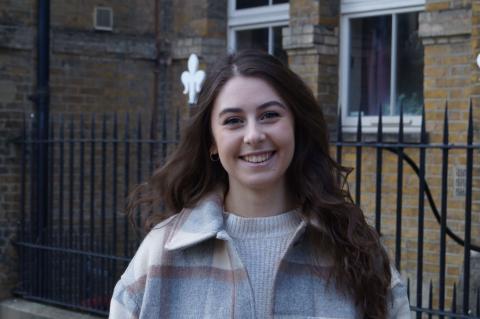 Eva Spencer
Research Officer
Eva joined nfpResearch in December 2020 and primarily works with the Public Audiences team, providing research and general administrative support.
Before joining the nfpResearch team Eva graduated from the University of Warwick with a degree in French and Linguistics, during which she spent a year in France teaching English as a second language. At the end of her studies, she completed an internship with a market research agency working in the Young Family sector.
Eva has volunteered for many years with Girlguiding UK and is passionate about supporting a local sustainability driven community-owned society. In her spare time Eva has taken up illustration and she performed regularly (before the pandemic!) with her band in their local area.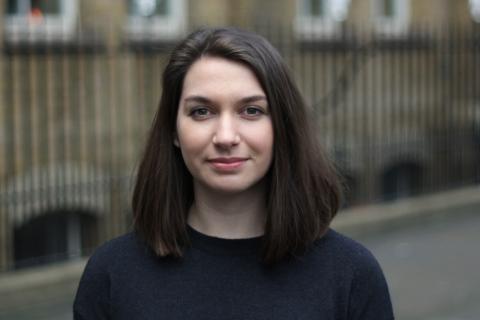 Heather Sturgess
Head of Influencer Audiences Research
Heather joined nfpResearch in 2016 and heads up our Influencer Audiences team, helping charities evaluate and strengthen their engagement with politicians, journalists and healthcare professionals.
She holds a Masters in International Politics MA (Res) from the University of Manchester where she focused on public attitudes towards immigration. She also has a BA (Hons) in Politics with International Relations from Lancaster University. During her studies she volunteered with several Refugee Charities and worked as a tutor for a not for profit aimed at reducing the attainment gap. A supporter of Amnesty International, Heather was the secretary of her local group for a number of years. Prior to working at nfpResearch Heather worked for the NHS and has an interest in health.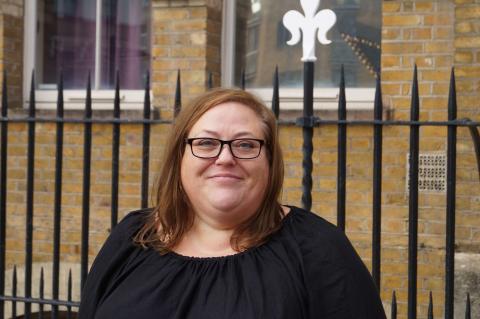 Jemma Smith
Data Processor
Jemma has been in the research industry for over 20 years since leaving University and has worked across numerous industry sectors specialising in Charity and Consumer research.
In 2015 Jemma started her own research consultancy specialising in turning vast amounts of data into meaningful insights and joined nfpResearch in September 2016 as a part time data processor.
In her spare time, Jemma enjoys walking her beloved dog Frank, caravanning and exploring new places. She has recently taken up growing her own vegetables with varying amounts of success.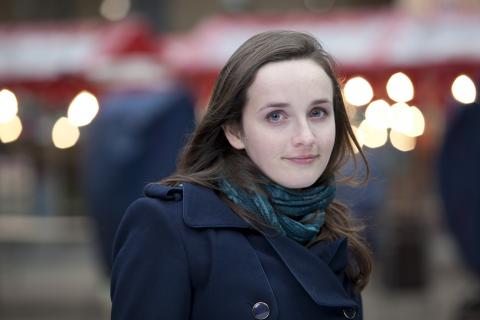 Jo Fischl
Research Director
Jo is Research Director at nfpResearch. She oversees qualitative research across the company, ensuring we deliver excellent research design, moderation and analysis – as well as leading on innovation and training in qualitative methodologies. Jo manages a range of qualitative and quantitative bespoke projects, with a particular focus on understanding the needs of service users, evaluation studies and research exploring public perceptions and attitudes. Current projects include two multi-year grant evaluation projects for The Clothworkers' Foundation.
Jo also overseas our quarterly Sector Insight research, exploring key trends in public attitudes to charities and drawing out what they mean for our clients. Jo previously led on all of our general public audience research including nfpResearch's Charity Awareness Monitor and continues to present on our public research at client away days. She moderates our annual focus group programme in the UK and Ireland for Charity Awareness Monitor and Irish Charity Engagement Monitor clients, exploring topical sector issues with donors.
Jo has an MSc in Social Policy (Research) with distinction from the London School of Economics (LSE). She also has a degree in English Literature and History of Art from the University of York. Prior to joining nfpResearch, Jo worked as a researcher for a grant giving and educational charity focusing on children and young people's issues. She has also previously worked for charities including MSI Reproductive Choices.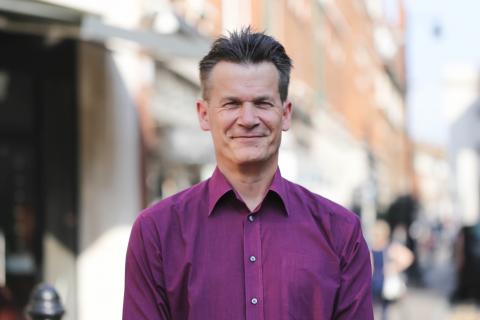 Joe Saxton
Driver of Ideas
Joe Saxton founded nfpResearch (formerly known as nfpSynergy) in 2002. He stepped down from his role as Driver of Ideas after selling the company to colleagues Cian and Tim in Autumn 2021. Joe still works on a range of specific projects, especially those that look at strategic advice on fundraising or communications, or wider organisational issues. He has co-authored over 70 reports on charities from branding to trusteeship and organisational strategy.
Joe was chair of the Institute of Fundraising from 2005-2008. He was co-founder and chair of CharityComms from 2006 to 2013, and chair of the student environment and development campaign group People & Planet from 2005 to 2015. For six years he was a trustee of the RSPCA and chair of both the Public Affairs and International committees. He is now chair of the Parentkind which has over 14,000 members and aims to develop parent engagement with schools.
He was in the top ten of the most influential people in UK fundraising for over a decade, including four years in the top spot. In 2007 and 2008, he was named one of the 1000 most influential people in London by the Evening Standard. In 2009, PR Week named him as the 2nd most influential person in voluntary sector PR and communications. He was highly commended in Third Sector's trustee award in 2013.
Before nfpResearch, Joe was Director of Communications at the RNID, Britain's largest charity for deaf and hard of hearing people. At RNID he was responsible for PR, disability consultancy, lobbying, campaigning, policy, information and membership. He was also with Brann, the world's largest direct marketing group, for five years and has worked with numerous charities. He co-founded the Journal of Non-profit and Voluntary Sector Marketing.
Joe lives in Keswick in the Lake District and is married with three children.
To contact Joe, email him at joe.saxton@nfpresearch.com, or call on 07976 329212.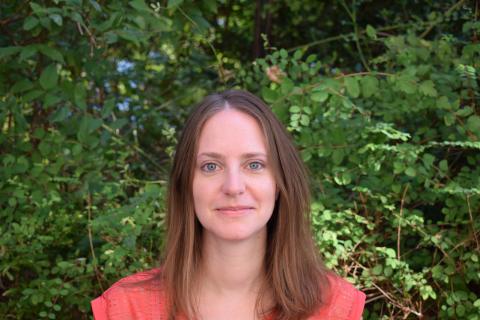 Katharina Zistler
Researcher
Katharina joined nfpResearch in February 2020 as a Researcher for the projects team working on design and analysis of bespoke projects. She currently supports our influencer audiences research working on the government and parliamentary awareness monitors (CPM, CCPM) and professionals' monitors (JAAM, PHM).
Katharina specialises in quantitative research. Before joining nfpResearch, she worked as a researcher in academia and in the research team of a local mental health charity in London. She holds a degree in Psychology from the University of Koblenz-Landau (Germany).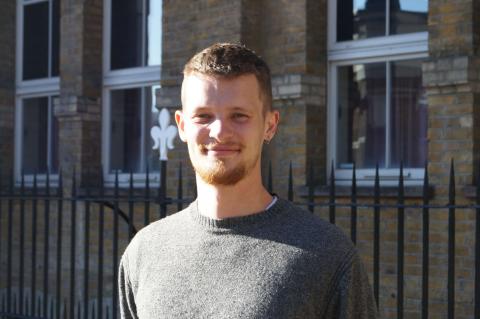 Max Roche
Research Officer
Max joined nfpResearch in January 2020 as a Research Assistant. He works with the Influencer Audiences team and helps manage the company media output.
Max graduated from the University of Bristol in 2017 where he studied History. He then went on to complete an MSc in Political Science at the University of Amsterdam. For his thesis Max spent two months in Greece studying the situation for refugee and displaced communities in Athens. Prior to working for nfpResearch he worked as a voluntary research assistant for Refugee Rights Europe and the Environmental Justice Foundation.
In his spare time Max loves rock climbing and hiking.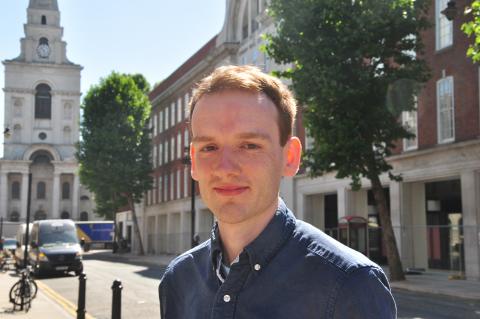 Peter Dawson
Researcher
Peter joined nfpResearch in June 2018 and supports the work undertaken by the Public Audiences team assisting on the production and delivery of the Charity Awareness Monitor.
He graduated from the University of Strathclyde in summer 2017 with a MSc in Political Research with his dissertation focusing upon the impact of increasing levels of secularisation on public attitudes to strands of social policy. Having previously obtained a BA in Politics from the same university in summer 2013, he also gained experience working as an intern with Skills Development Scotland's Evaluation & Research department in Paisley. This followed his time as a Project Officer for a small community charity in the north west Highlands, researching development opportunities within the region. He has also carried out voluntary experience working for Citizens Advice Scotland as well as in the heritage and creative arts sectors.
During his spare time Peter is a keen runner, enjoys listening to music (including playing guitar) and stressing himself out supporting Liverpool FC!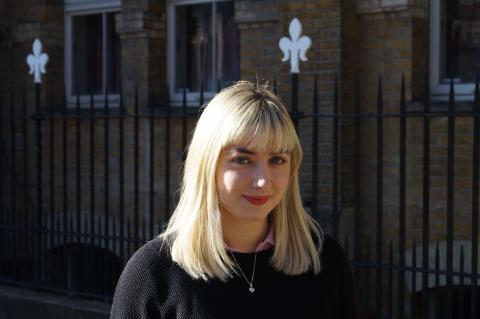 Rosie Burrells
Researcher
Rosie joined nfpResearch in January 2020. She supports the work of the Public Audiences team and our grant maker research.
Prior to joining nfpResearch, Rosie worked as a Research Analyst and Project Assistant on the Catalyst Project at the University of Essex, where she also obtained her BA and MA in Politics. She has experience in research and policy roles with charities including Citizens Advice, CPRE and Asthma UK.
In her spare time Rosie is an avid reader and enjoys being in the countryside or by the sea.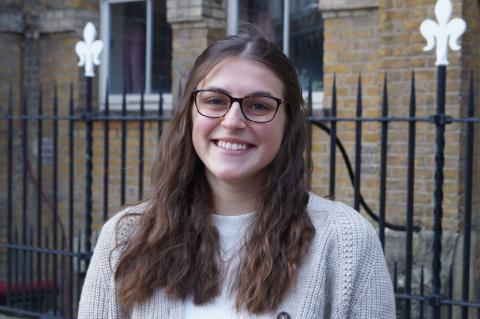 Sarah Nathan
Research Assistant
Sarah joined nfpResearch in October 2021 as a Research Assistant for the Public Audiences Team, and provides research and administrative support.
Before joining nfpResearch, Sarah graduated from Manchester Metropolitan University with a First-Class degree in International Relations. She enjoyed developing her research skills at university and through collaboration with the charity Gingerbread working on impact evaluation data collection.
Throughout her studies, Sarah has undertaken voluntary roles with UK and overseas charities, across several sectors including homelessness, mental health, and child welfare. In her spare time, Sarah enjoys going rock climbing and hiking!