In a world where Starbucks offers 87,000 drink combinations, it's not surprising that consumers look towards third parties to help them navigate the volume of choice. For decades, charities have been the intermediaries to philanthropy, but what happens when people no longer trust charities? It's safe to say that people won't just stop giving because fundamentally people desire the feel-good factor that giving to charity provides. Instead, we have started to experience people trying to find ways of giving that cut out charities as the go-between (or to use a more technical term, disintermediation). This is particularly a trend that is emerging among young people, especially in countries where trust in charities is continuously being eroded.
In focus groups we ran as part of the Irish Charity Engagement Monitor, we started to see evidence of this trend, particularly among young people. The Irish charity sector has been rocked by even more scandals than the UK. This has led to an environment of distrust and general skepticism towards charities. For some people this has meant questioning what impact charities are having and whether it is worth donating to them. This is particularly the case for large charities, which are increasingly being seen as huge corporate machines that swallow up your donation, leaving you clueless about what it was spent on.
This is leading to growing interest in opportunities to directly support beneficiaries or the cause. People would prefer to step in and do something themselves as they don't believe donating to a charity would be a more cost-effective and efficient way of helping. We are already seeing examples of people finding other means of helping – effectively bypassing charities altogether. This was seen in the wake of the Grenfell Tower fire in London when people were arriving in hoards to give possessions and around 700 individual appeals popped up on websites like JustGiving and GoFundMe.
Over £4 million was raised in this way. In some ways, this can be exceptionally empowering, however, it also opens up more opportunities for fraud. In April of this year, a woman was jailed for pretending she had lost her home and husband in the fire in order to get donations.
The following quotes from the focus groups we ran, are illustrative of this growing trend.
When in America on a J1 (visa), we were taken by the homeless people and we used to buy them food after a night out
MALE, 20-34
[Large charities] almost don't need my money. They have a grant. They probably get a cut off every government or getting your sleeping bags. That little things can make a difference, you give [a homeless person] your sleeping bags.
MALE, 20-34
There's a lot of people who have kind of given up on charities. Like you saw in the hurricane thing [Hurricane Harvey 2017]. People are active themselves rather than giving to charity. There was a group I was following [on social media] in Texas or something, or a business there. They got people to donate water and towels and nappies and everything. And then they physically handed it out, rather than giving to an organisation. I think that's becoming more popular
MALE, 20-34
Additionally, charities no longer have a monopoly on philanthropy. Donating to charity is no longer the only way to be altruistic. People can make ethical/altruistic choices regularly throughout their day, whether it's buying ethically-sourced tuna, taking a KeepCup to the coffee shop or buying a pair of TOMS shoes because you know a pair will be donated to a person somewhere else in the world. The rise in social media also makes connecting with individuals much easier and is an environment ripe for micro fundraising. It is much easier to create a lucrative fundraiser for a neighbour than ever before.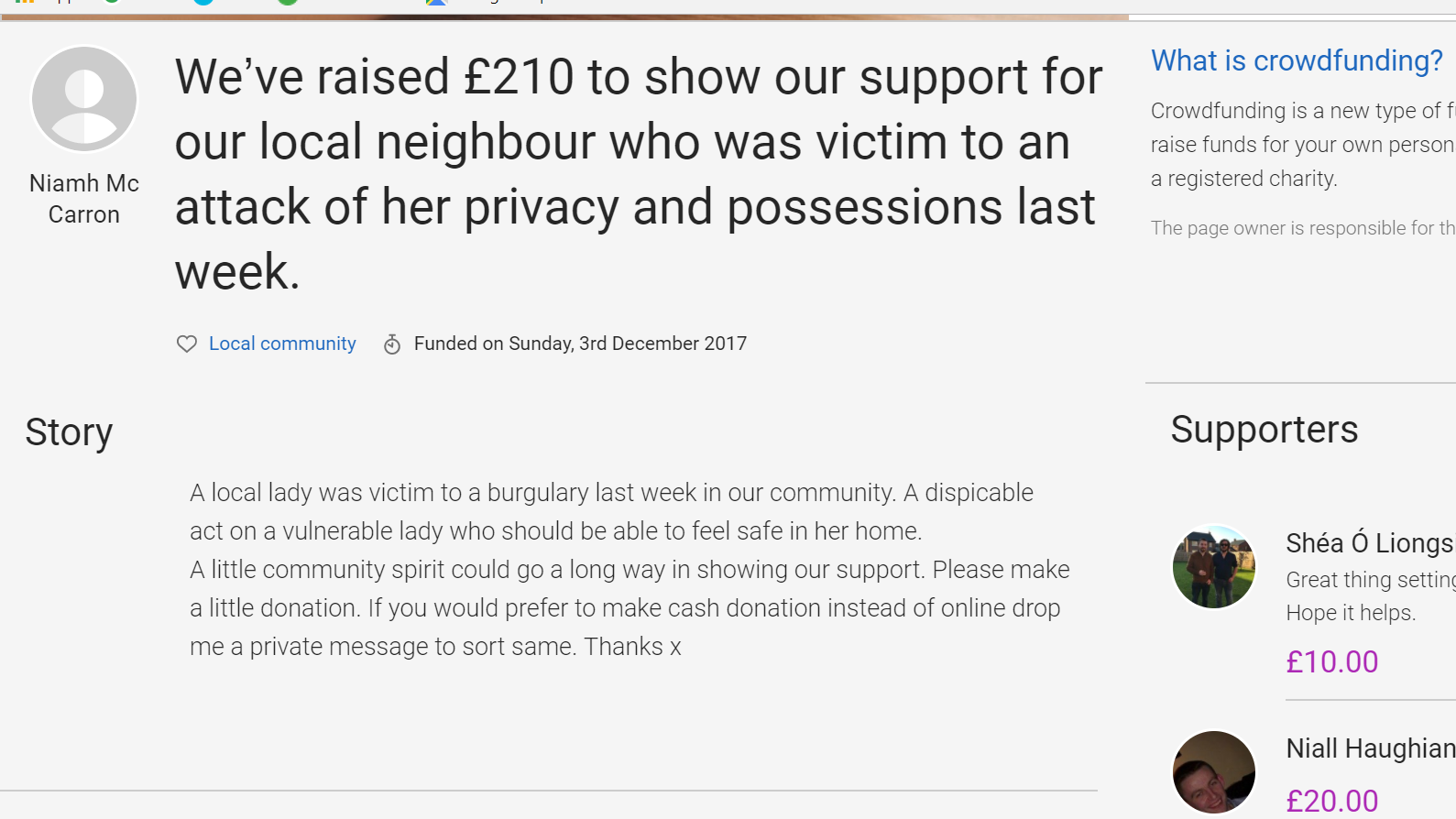 This is particularly pertinent with millennials as they are much more digitally connected and therefore more likely to come across opportunities like this. In comparison to baby boomers, there also seems to have been a generational shift in attitudes on giving to charity. It is clear that among baby boomers, giving is seen as a social responsibility and is usually done so in the form of a handful of direct debits to their favourite charities. However, this culture of giving may not be being adopted in the same way by younger generations, perhaps due to differing economic and social circumstances. Millennials are much more likely to jump on the bandwagon of the latest trend in giving, whilst baby boomers are much more likely to consider how a donation will be administered and give with more care.
Despite this, some charities are managing to convince people that they are making an impact through their donation. One respondent from our Irish focus groups liked to take part in Operation Shoebox as they could watch beneficiaries receiving shoeboxes through videos. This convinced them that it was worthwhile to take part and that the appeal worked.
One thing you like is when you see a good thing happen with whatever you do. Like, for example, at Christmas time join Operation Shoebox. Yeah, and the video is of them all opening the shoebox, and it's the best thing you could watch. So, it's like - that's a good thing when you see that happen.

Male, 20-34
I mostly like it [Operation Shoebox] because you can actually purchase things online, like sleeping bags and goods, instead of just sending them money.
Female, 20-35
With the prospect of more scandals hitting both the Irish and British charity sectors, it is imperative that charities make a concerted effort to incorporate communicating impact into their organisational strategy. Trying to re-establish your position as effective bodies that can be trusted with donations which will address the heart of an issue could be far more challenging in an environment where philanthropy is far more diverse than before.
We will be exploring this topic more in our upcoming Irish Charity Engagement Monitor. To learn more about this research, download the Briefing Pack below or drop Bijal a line on bijal.rama@nfpsynergy.net