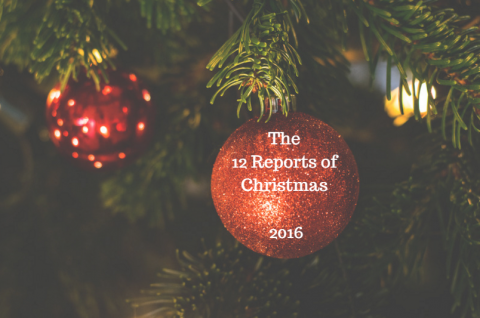 The 12 Reports of Christmas 2016
The time has come again to reflect on the last 12 months and thank our clients and partners for inspiring us to keep researching topical issues in the sector. As part of our Social Investment programme, we regularly produce free reports and feed our findings back to the sector so any charity regardless of size or sector can find something useful. Here are 12 of the most popular free reports we released this year.
Is there any topic you would like us to cover in our reports next year? We love hearing what you think of our work and any ideas you may have for future projects. Get in touch and let us know.
At nfpSynergy we have been tracking the proportion of the UK public that volunteer for over ten years. This free report reveals some of our most interesting findings.
Discover what factors are most likely to encourage people to give to charity.
This Facts and Figures report looks at the public's favourite causes from different perspectives, including sector popularity based on age group and gender
We conducted the first ever National Trustee Survey in partnership with ACEVO's Charity Futures Programme and Third Sector this year. Find out what we learned about what it's like to be a charity trustee in the UK.
Following the popularity of the first Mission Impossible report, we decided to explore even more mission statements from a range of non-profit organisations. Explore good practice and evaluate how your mission statement matches up.
Charity finances have come under exceptional scrutiny in the recent months. Find out what the public think charities should be spending their money on.
We invited charity and non-profit professionals to take part in a short survey and share their wisdom on what a good level of Gift Aid looks like for them.
Leading charity Law firm
Stone King
led a debate as to what trustees should be considering when assessing how to fundraise earlier this year.
We explore how charities delivered their mission, changed society and assessed their effectiveness over the last few decades in this report.
This report looks at the key trends in how the public engage with politics and how they perceive charity engagement with the political process.
The charity sector has been under the spotlight of the media, public and politicians more than ever before (and rarely for the right reasons) this year. Joe Saxton uses insights from 25 years experience in the charity sector to put together a blueprint to restore the sector's reputation.
We interviewed charity professionals from a number of different sectors to produce this report exploring how charities and communities have been responding to government funding cuts.