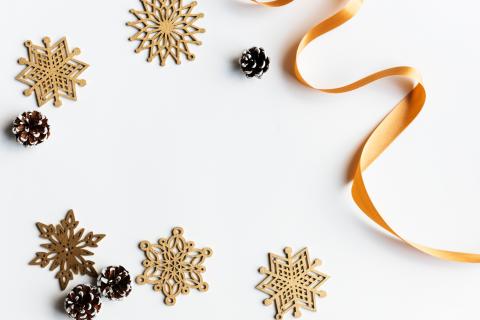 12 Free Reports of Christmas
There are many good traditions at nfpSynergy that we love and cherish, from simple things such as sitting down and eating lunch together, to making costumes for our teams to enter the Great Spitalfields Pancake race.
One such tradition is to thank everyone who was with us over the last year: supporters and critics, blog readers and clients. You inspire and challenge us, you make us think of how we can contribute to the sector and help organisations that provide social good. And for that we are very grateful!
This year our staff have shown their support for the sector through collecting for a DEC appeal, donating hundreds of hours (and much more personal time) to causes that we feel passionate about from Child Rights International Network, Parent Teacher Association, Association of Volunteer Managers, Fringe! Film and Arts Fest, Attacked Not Defeated, St John's Soup Kitchen, Amnesty International, Red Cross.
But we also try our hardest to give back to the sector and do what we know best: research. We carefully monitor trends in the sector and publish at least twelve free reports a year with the latest insights on the most topical issues (this year it was 16!). We make the reports free to download and hope they spark a discussion and help you to make better decisions.
Below are the twelve most free popular reports from 2017. You can always access the full library here.
We wish you a very happy festive season and hope to see you all with us in 2018!