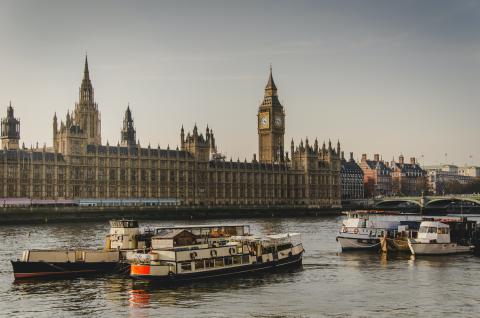 Building trust with the new parliament - nfpSynergy and ACEVO report
This is the second report in our series looking at trust in society and why it matters.
In our first report we looked at public trust in charities. In this second report (published in February 2020), we look at how charities can build trust with the new Conservative government. We look at what trust means in the professional, political context. We also reflect back on how the relationship between charities and Conservative MPs has not always been productive and positive. Then we look ahead to the future and how charities can develop a more trusting relationship with the new government. The report draws predominantly on findings from the Charity Parliamentary Monitor, nfpSynergy's quarterly research with MPs.
At the time of writing, MPs are settling into a House of Commons dominated by Conservative MPs. The political landscape offers a political stability that has been absent in recent years. Many charities are hoping that the passing of the Withdrawal Bill means MPs will have a little more 'non-Brexit' headspace for their areas of concern. The huge majority gives charities the chance to plan longer term strategies –something that has been painfully absent from their parliamentary work in recent years.
However, the elephant in the room is that the party in power has not historically had the easiest relationship with charities. Frustration at the number of charities lobbying in parliament and opposition to government policies has led to 'stick to your knitting' comments and legislation such as the Lobbying Act. Trust is in short supply between both sides. In this report, we set out where the relationship is stronger than this narrative suggests (and some where it is reinforced!), as well as suggesting some do's and don'ts for engaging Conservative MPs.