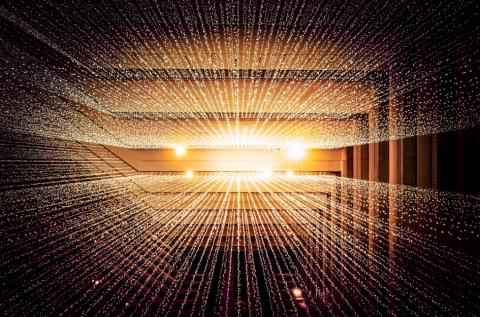 Work in Progress - The golden threads that run through strategies for mission delivery in not for profits
Most of the work we publish contains some data from either quantitative or qualitative research. Evidence for our assertions is typically a pre-requisite before we create ideas or recommendations about what we think is happening.
However, this report has neither data nor research behind it, except in the broadest sense. It is based on many years of Joe Saxton working with at least 200 charities and not for profits. The report is called 'Work in Progress' and is an attempt by Joe to see if there are some universal threads that run through the way that mission-based organisations deliver that mission.
It is a set of ideas about how charities might be able to create better strategies for doing their job. Indeed, it's Joe's most original set of ideas since 'Its competition, but not as we know it' was first published 20 years ago. At its heart is the idea that far from cancer research being very different from overseas development, animal welfare, or tackling homelessness, there are 'golden threads' that connect all these areas of mission delivery. Understanding these threads and seeing the connections will help people to create more effective strategies for delivering their mission.
Really interesting report - lots to consider. The scale and plotted graphs are very useful in terms of thinking what a charity wants to do, and what might work best, and what things you are very unlikely to be able to achieve in realistic terms, or accept that certain changes will take much longer than you think they might. Some case studies, especially in terms of how charities might have changed their objectives would, obviously, be very useful too.
Well done Joe!
Add new comment