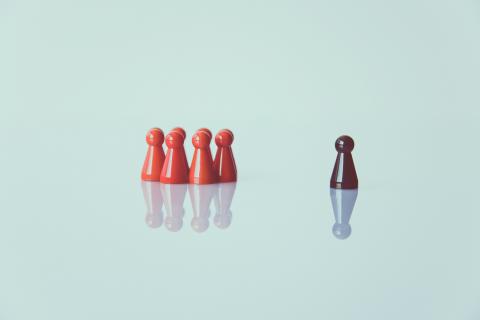 How do minority ethnic audiences engage with charities?
It is well known that Black, Asian and other ethnic minority communities are largely under-researched in the charity sector (and beyond). In 2019, we established a yearly research syndicate to explore how these audiences engage with charities. In this free report, we release some of the key findings from our November 2019 - January 2020 research. These include:
Volunteering levels for the Black, Asian, and Minority Ethnic (BAME*) sample are considerably higher than for the general public (32% vs 21%)

Indeed, BAME volunteering levels are higher in every age group than the general public

Giving levels in the last 3 months are very similar between BAME and the general public (67% vs 71%)

Religious beliefs or faith influences the BAME sample attitudes to charity with 31% saying their faith influences their giving, and 64% saying they actively practiced their religion (compared to 20% of the rest of the general public)

People overseas in need, people in the UK in need, and friends/family overseas feature most highly in the groups the BAME sample give to (at 52%, 45% and 40% respectively)
Download the charts below. If you have any questions or comments on this research, please get in touch with us at insight@nfpsynergy.net.
*As a company, we are aiming to move away from using the term BAME. The connotations and limitations of the term, which groups together and often generalises distinct minority ethnic groups, are becoming widely recognised . In our next wave of research, we will also be asking participants what terms they identify with the most to help inform this change. If you have any thoughts, ideas, or suggestions around this please comment below.
Will you have new data soon? Also are you taking into account life after COVID and also how Black Lives Matter have affected people of colour?
I really look forward to your next wave of research, asking communities how they identify.
Add new comment