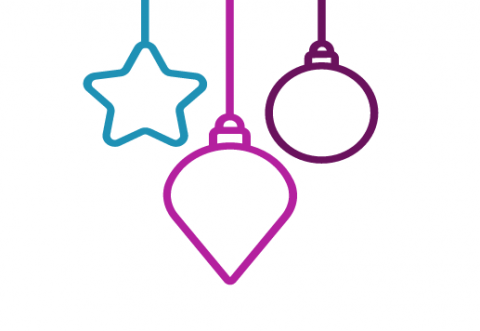 Charities at Christmas 2016
Our latest research carried out with a nationally representative sample of the public in October shows how people are more aware of charities at Christmas, but no charities are gaining awareness through advertising at Christmas.
Please download the charts attached to accompany the following highlights, or view them here
Charities aren't noticed in the battle for Christmas adverts
When asked if they can remember any adverts in recent years in which companies have teamed up with charities for their big Christmas TV advert, 86% of the general public can't think of any. The most remembered Christmas advertisers were the commercial stalwarts John Lewis, M&S and Sainsbury's, yet even these were in low single figures (chart 1).
The public see more of charities at Christmas
December season is one of the busiest times for charities, from both a fundraising and service delivery side, and this certainly seems to be born out in the public's experiences. Our results found that 60% of the general public agree or strongly agree that they hear more about charities at Christmas (chart 2).
And many give more even if only through buying charity Christmas cards
Almost a third of the general public think that they tend to give more to charities at Christmas and many of the classic Christmas fundraising products remain popular - 48% of the public usually buy charity Christmas cards (rising to 65% for women over 55 years old) and 40% state that they are more likely to buy a product with a charitable donation at Christmas (chart 2 and chart 3).
Though the demands of Christmas make it harder for many to give
However, 43% of the public feel that Christmas makes it harder to find the money to support charities. For 16-24 year olds this is especially true, as more than half agree that they don't have money to spare at this time of year. Yet this doesn't mean that younger people aren't engaging with charities in other ways; although only 18% of the public report volunteering more at Christmas, this rises to a third of all 16-24 year olds (chart 2 and chart 4).
Young people are particularly likely to volunteer at Christmas
However, this is not a result of the time of year but instead reflects the fact that young people are more likely to volunteer than their older counterparts in general. Contrastingly, for older age groups volunteering specifically around Christmas is significantly lower than at other times of year (8% compared to 22%).
Charities are also a source of help at Christmas
Our findings also suggest that younger people are much more likely to turn to charities at this time of year. 19% of the general public state that they are more likely to look for help from a charity at Christmas. When we look at specific areas of the country, we see the results vary again with 29% of those based in London being more likely to turn to charities. The concentration of younger people in London may partly explain this trend as the numbers of younger people turning to charities for help at Christmas are significantly higher than all other age groups, at 38% (chart 2 and chart 5).