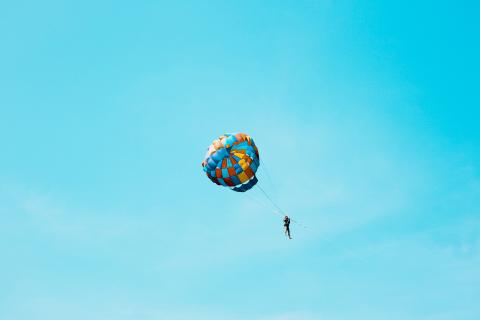 Trust in Charities and the Overseas Development Sector
Stories in the media continue shaking the sector. We ran this survey to measure the level of trust in the charity sector shortly after the controversies around Oxfam and other charities, as well as the President's Club fundraising event, hit the news. Below are some key research findings. The full data charts along with the summary and conclusion are available to download for free below.
Trust in charities has dropped by 6 percentage points from 60% last Autumn to 54% in February this year, very close to the same level it was in August 2017 (chart 1 and 2).
Trust in the Fundraising Regulator now seems to mirror trust in charities (chart 3).
The data on trust in charity sectors shows that individual sectors (cancer research, animals, etc) vary enormously in their levels of trust, from nearly 40% of the public trusting hospices, rescue service and cancer research charities 'a great deal' to just 8% saying they trust religious charities 'a great deal' (chart 4).
Overseas aid and development is the sector with the second lowest level of respondents saying they trust the sector 'a great deal' (chart 4).
Our Charity Awareness Monitor clients receive more detailed analysis of such data. If you would like to know more about this service, simply take a look here or drop a line to Jo Fischl at CAM@nfpsynergy.net
This is highly relevant for a research project - thank you for producing it.
Add new comment