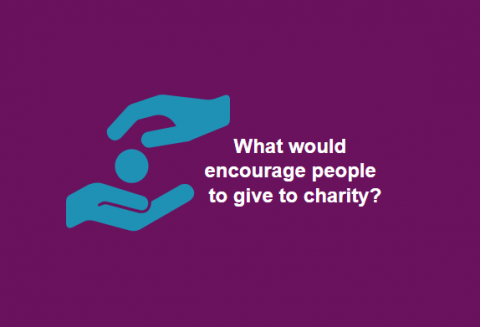 What would encourage people to give to charity? A survey of public attitudes
Our latest research looks at what encourages people to give to charity – the flip-side of our last research two weeks ago which looked at what put people off giving.
The top four factors that encourage people to give are:
The charity is clear about what donations are spent on (56%)
Learning about the impact which the charity has (47%)
Positive stories about the charity in the media (37%)
Case stories/stories about individuals that have been helped (33%)
As interesting as these headline results are, it is evident that age groups are motivated by different factors (see the attached slides). So those over 55 years old are more likely to want the charity to be clear about what its donations are spent on, as well wanting more information about impact. In contrast people under the age of 35 want case stories much more than older groups (40%+ for the under 35s vs around 30% for the other age groups), as well as fundraising events to take part in, thank you's, celebrity endorsements, and volunteering opportunities.
All age groups want good stories in the media, and a strong media presence.
Joe Saxton said:
What people want to persuade them to give, is to know that their donation is being well spent, and to feel the rosy glow of the difference it makes. They want great case studies and human stories. It's a clear mix of the information that motivates and inspires, and that the information that convinces them their donation isn't being wasted. More interesting perhaps is how young people want more than other age groups: they wanted to be engaged as a whole supporter: to give and to volunteer, to take part and be thanked. One of the messages from this research is how the motivation to give for young people is different in a whole variety of ways. Fundraisers should take note.