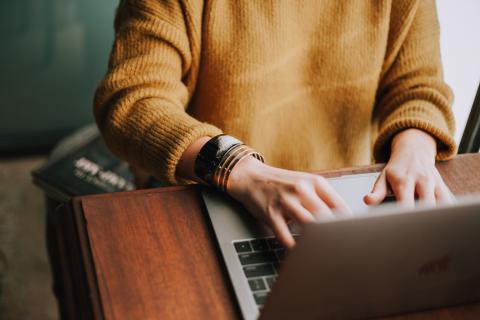 Going Viral | Covid-19: How did charities respond to the first phase of the crisis?
**UPDATE: After some lively feedback about the fact that the topic of volunteering did not make an appearance in the initial findings of this report, we've gone back to the interviews to explore the issue and to have a look and see whether we missed anything. You can download an updated version of the report, including a section on volunteering, using the link below.**
The month of March 2020 must be one of the strangest on record. Due to the Covid-19 crisis most charities had closed their offices, staff were working at home and service delivery was changing. The vast charity shop network across the UK had closed, face to face services gone online and fundraising events cancelled.
Talking to our clients during this period we were aware that organisations were reacting in different ways, depending on their mission, resources and leadership. We also heard that charity staff wanted to know what others were doing and how they were coping with the crisis. So, being a research agency, we decided to find out, and interview staff in a variety of roles and organisations. The aim being to understand what immediate decisions different charities were making, how it was affecting service delivery, fundraising and staff in a period of unprecedented and fast-moving change.
We conducted twenty-four interviews speaking to a range of charity sector staff from CEOs, directors, heads and officers working in strategy, fundraising, marketing and communications, and some front-line staff working on service provision. The interviews took place between 27th March and 2nd April 2020. Some key findings from the report include:
Some feel that "the situation is desperate but good things are coming out of it"

Fundraising and income is the key issue for many

Staff welfare, isolation and mental health are key challenges

Changes in communication and service delivery are driving innovation but also concern

Sector bodies and social changes will determine how we come out of the crisis
You can download the full report using the form below. If you would like to get in touch with us to discuss any aspect of this report, please send us an email at insights@nfpsynergy.net.
How can it be possible for a report to be published about how charities are responding to Covid-19 and there is not one single mention of volunteering in there at all? Volunteers are taking up work so that paid staff can be furloughed and have their jobs protected. Older civic corps volunteers have stopped volunteering for health reason and there is a strong possibility some may choose to use this opportunity to step down for good - remember 8% of people provide 50% of donated time so if a chunk of that 8% are now stopped for good it'll have huge implications. 750,000 people have volunteered for the NHS volunteer responders, experiencing a slick recruitment and onboarding process. Will they want to volunteer for the NHS when all this is over? Will that reduce demand for charity volunteering opportunities now and in in the future? How can charities bolster volunteer engagement to deliver services in new ways when funding is drying up and staff are being furloughed? Come on, please don't ignore volunteer engagement. Its a fundamental part of the charity sector and will be changed forever as a result of Covid-19.
Completely agree with Rob. We asked each of our volunteers if they were able and prepared to continue in their role and/or prepared to take on another activity if their role was suspended because of service closure. As a result, we now have just half of our volunteers still actively engaged. Volunteer engagement and management is critical at the best of times, even more so now. We know we will have to re-engage with every one of our volunteers over coming months. Like most (all?) Charities we could not operate without our volunteers.
Thanks - really important and timely research - look forward to reading it!
Add new comment