ITV's Bafta-winning TV show Love Island is over and the nation was gripped. Viewing figures have been huge, hitting a staggering 3.7 million for a controversial episode involving a video taken out of context, and averaging 3.3 million viewers.
But what can charities learn from the Islanders living the dream in Mallorca, while 69 (hehe) cameras monitored every awkward kiss, cheeky look and anyone trying to join the 'Do Bits Society'? The Love Island villa and its residents have already taught us so much – here's three lessons just for charities buzzin' this summer.
Cracking on
Adam and Kendall, then Adam and Rosie, then Adam's head getting turned by Megan. Then Adam and Rosie after some frostiness and then Adam and Zara and off to Darylle in Casa Amor. It looks like Adam and Zara have patched up, but it's safe to say the Villa's 'best smoulderer' knows a thing or two about moving fast and cracking on.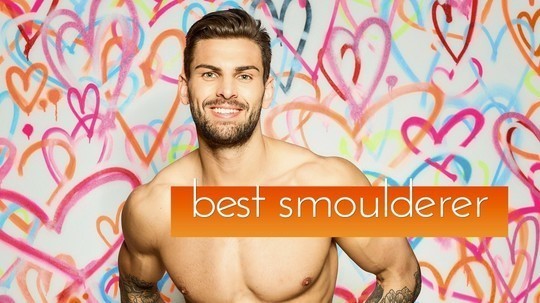 Source: ITV
Things do move on and change quickly. In a mere 15 years, the world has been transformed by smartphones, improved internet speeds and digitalisation. Every area of businesses, charities included, have been affected by the change but research shows charities have not kept up. The UK Business Digital Index 2017 conducted by Lloyds every year found that more than half of charities lack basic digital skills. Talking about the findings and quoted in Third Sector, Nick Williams, managing director, consumer and commercial digital at Lloyds Bank, said, "small businesses and charities demonstrating low digital capabilities are increasing, and they are at risk of falling further behind." Take a page out of Adam's massive black book and keep moving on before you lag behind.
Getting pied off because of unconscious bias
Samira babe, you're beautiful. So why did it take so long to find love in the villa? Watching the cutsie 22-year-old West End performer break down in tears after being overlooked yet again was particularly difficult but Twitter was there with plenty of love for our girl. But many are asking, why was she overlooked so many times? And why did ITV call her 'sassy' in her farewell montage, despite the fact she was a major goofball? Some viewers are pointing out the obvious uncomfortable truth, that she is being sidelined and typecast because she is black.
inline:field_special:1
Implicit bias, the stereotypes absorbed from our environment that unknowingly affect our decision making, might be playing a part in Samira's plight. This type of bias can reinforce your own social bubble and increase the effect of the echo chamber.
Love Island is over for 2018; congrats to the winning couple Dani and Jack who have claimed the £50,000 prize. It was entertaining and educational. Roll on the endless Instagram promotional codes – that's probably one tip best left to the Islanders.
More attention is being paid to the lack of people of colour in charities, particularly in fundraising and comms roles. In 2013, the Institute of Fundraising and the Barrow Cadbury Trust commissioned a report which found a whopping 87% of fundraisers identified as white. Only 7% identify as either black, Asian or mixed race. Quoted in Third Sector, Carol Akiwumi, the former chair of Black Fundraisers UK, says charities have failed to grasp the business case for increasing the diversity of fundraisers. But it's five years on from the publication of the report and there's little to show that much has changed. Maybe it's time for something radical?
As Guardian journalist Yomi Adegoke put it, "Love Island would need a script flip of epic proportions to ensure black women were not consistently sidelined from the show and, in doing so, remove the prejudice of the real world from reality TV."
Move over, while Queen Samira Mighty smashes through your racist bias Britain #deep.
Knowing where your supporters heads are at?
Poor Laura and Wes. The nation was shipping their relationship for so long but it all went downhill when Wes' head was turned by Megan. Who knows if Wes was honestly into Laura or if he was too shy to chat to Megan. And is Laura always upset or is that just an unflattering edit?
People will argue over whose fault it was (Wes), but, when you really look at it, they were terrible communicators. Like any relationship, your relationship with supporters needs to be founded on good communication. Can they reach and adjust their levels of contact with you when they want? Do you get in touch with them enough? Do you know them? Are you listening to them? Comms is sometimes seen as a luxury in charities trying to find ways to cut costs but it's the key to creating committed supporters who will continue to love and support you.
Take a cue from some of the organisations doing it really well like Breast Cancer Care, with its groundbreaking BECCA app, designed for and with its users. Or Anthony Nolan who radically transformed its Facebook strategy to focus exclusively on the content users wanted to see, not what the organisation wanted to say. Or Coppafeel! punching well above its weight with a tiny team of 12 staff supported by an army of volunteers.
Love Island is over for 2018; congrats to the winning couple Dani and Jack who have claimed the £50,000 prize. It was entertaining and educational. Roll on the endless Instagram promotional codes – that's probably one tip best left to the Islanders.